Christmas market at Jamtli
A fabulous Christmas experience with old traditions
December 6-8, 2019
Jamtli's Christmas market is an event and a must visit that takes place during the second weekend of Advent in December every year at Jamtli museum, Östersund.
The historical buildings, set in a beautiful winter scenery at Jamtli, create a wonderful milieu during three days when 20.000 visitors and more than 200 vendors of genuine handicraft meet each other in a warm and unique Christmas atmosphere. Handicrafts, such as knitted socks, fancy hats, smart wooden tools and felted seat pads will be offered. The local food craftsmen invite you to a tasteful experience from nature's pantry, found in the mountains and the forests. Amongst other things, you'll find smoked sausages, dried reindeer meat, cured and smoked fish, mature cheeses, berries and mushrooms of all kinds. It's easy to find Christmas presents, gifts and delicacies for upcoming Christmas parties.
Handicraft of all kinds is of course the core of this fair but walking around the Christmas market, it will remind you of a winter tale from the 19th century. The attraction of the market is also the lovely, and very typical, Christmas scents you'll smell and the old tales being told by the people you meet here.
The market is buzzing with tradition, history, culture, music, cosiness and joy. One cannot help but be impressed by the variety of the craftsmen and their creations. You'll find crackling fires, hear choral singing in various farm houses, meet old farmers with their horses and sledges. For the children, Father Christmas and his elves are an exciting encounter and what a perfect moment to hand over your Christmas wish list to the one and only Father Christmas himself. The county's Lucia candidates come to visit as well, bringing warmth and singing Christmas carols. They arrive in a horse-drawn sledge to Jamtli's church and it's a beautiful and very atmospheric happening.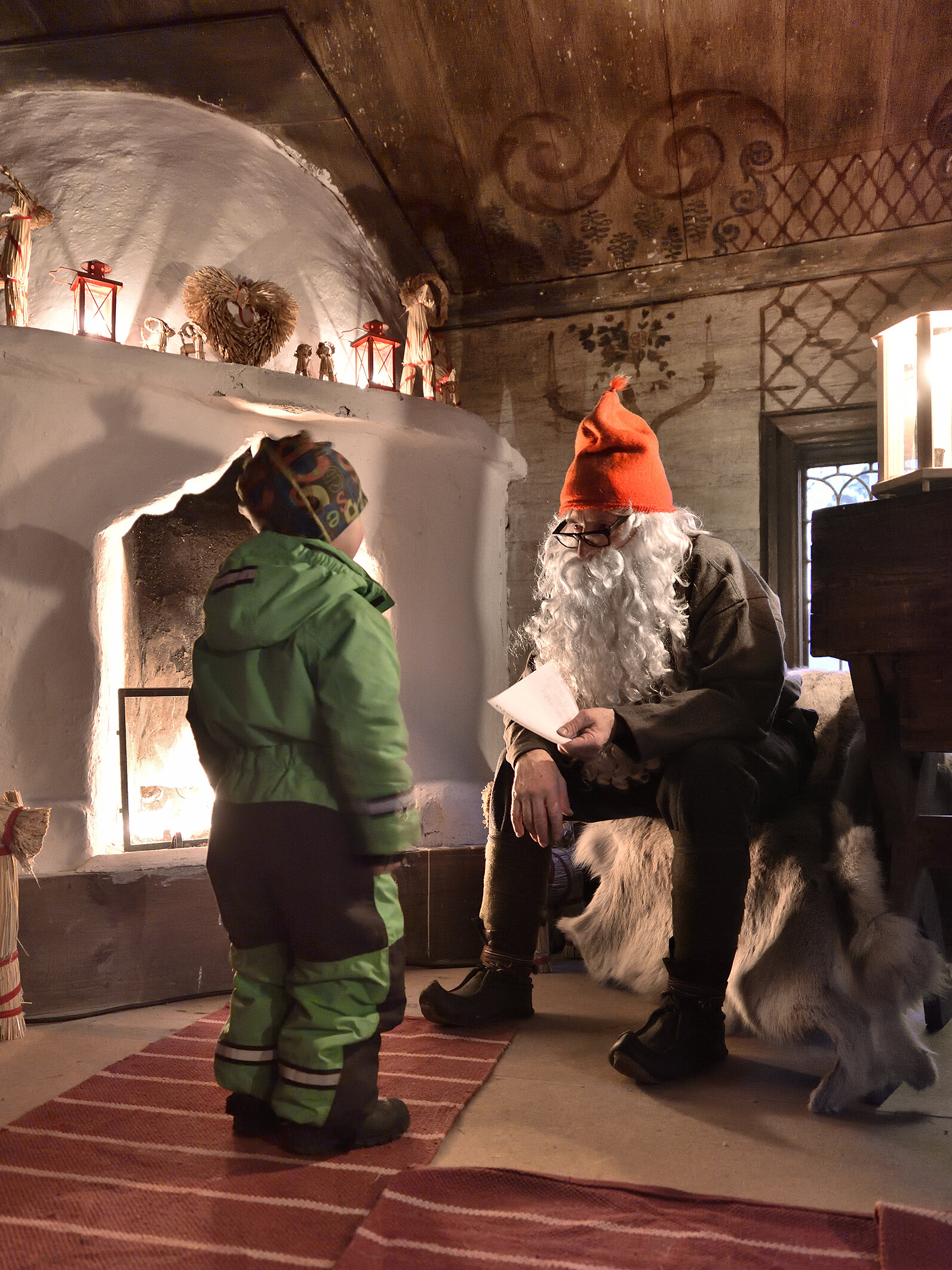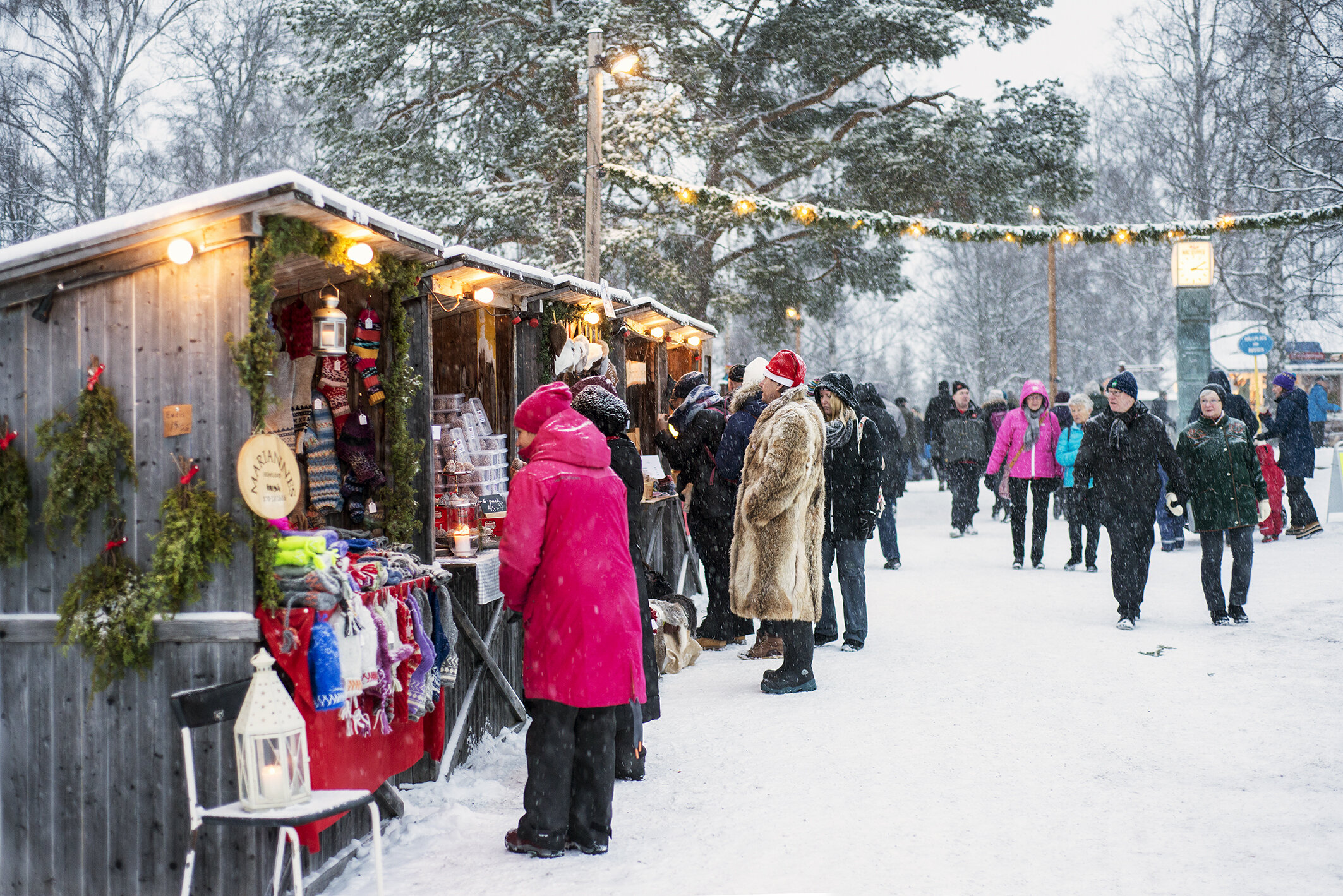 At Jamtli's Christmas market, wonderful moments await the whole family and every year there is something new happening. Make sure you give yourself enough time while visiting the Christmas market and don't forget to also visit the regular exhibitions at Jamtlis museum.
Traditional Christmas food at Restaurant Hov
If you want to enjoy a magnificent and delicious traditional Nordic Christmas dinner during the Christmas market, make sure you visit Restaurant Hov. Here, we strive to use local raw ingredients from the lakes, the forest, the mountains and the local farmer's pantry.
The chef will prepare traditional Christmas food with homemade Swedish classics and Jämtland specialties, tasteful pickled herrings and exciting veggie options. The Christmas dinner ends in a room with sweets, cakes, desserts and Christmas candy!
Jamtli's history
Jamtli's Christmas market is located in and around the museum, created by Jamtli to showcase traditional folk culture. This historical area consists of an indoor museum with exhibitions, and an
open-air museum with historic houses and farms. At the open-air museum you will find yourself walking amongst historic farms and traditional surroundings. The area contains of 20 milieus where the oldest is from 1785 and the most modern is from 1975. In each corner something unexpected awaits - a detail to amaze, a task to solve. Before you know it, you've learned a lot about the story in a playful way. The educational aspect is very typical of Jamtli museum.
Jamtli is open year-round.